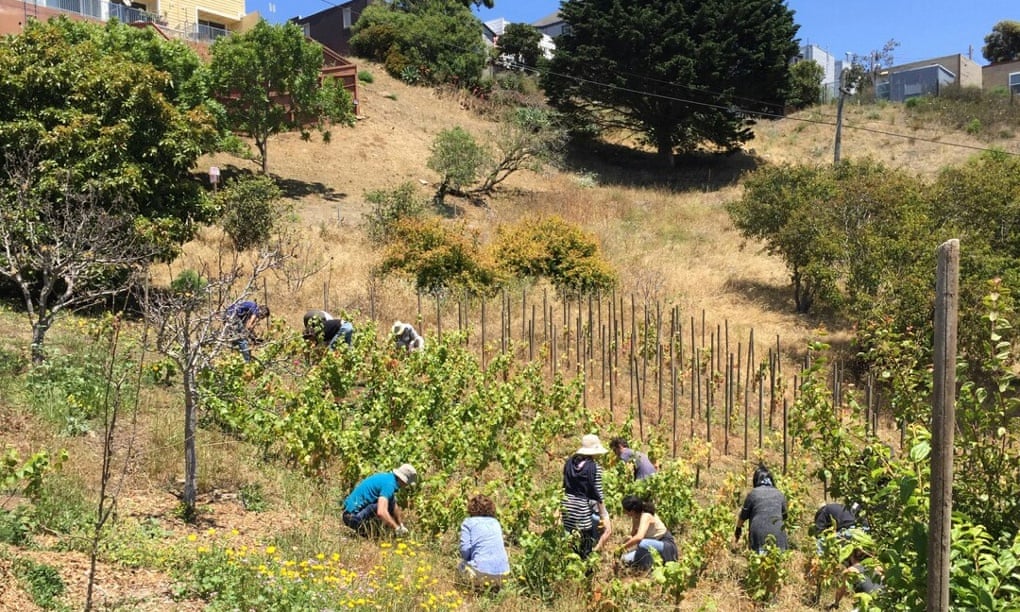 "Many of those people coming to the city [in the 19th century] knew it was their final destination," Hortshorn says, a glass of pinot noir in hand. "They weren't going to go back home, their families they might never see again, but when they saw San Francisco's vineyards come into view, it was one of the first things that was familiar to them. People forget that this city was home to many vineyards and wines."

San Francisco's wine industry ended following the 1906 earthquake that devastated the city, killing thousands. In an effort to rebuild quickly, vineyards disappeared in favor of residential zoning.

On a small slope in Bernal Heights that is no larger than a basketball court, more than 200 grapevines are proof wine grapes can grow in the city. It doesn't appear to be much, but it is heading in a good direction. Hortshorn says it takes time to develop vines for the long haul. "When the plants get big enough we will put them up and wire them together and then it will have that true vineyard look," she says.
Can San Francisco establish its first urban vineyard since the 19th century?
(The Guardian)